Sunset Cruise and BBQ
Sunset Cruise and BBQ
Book Sunset Cruise and BBQ on a Yacht in Singapore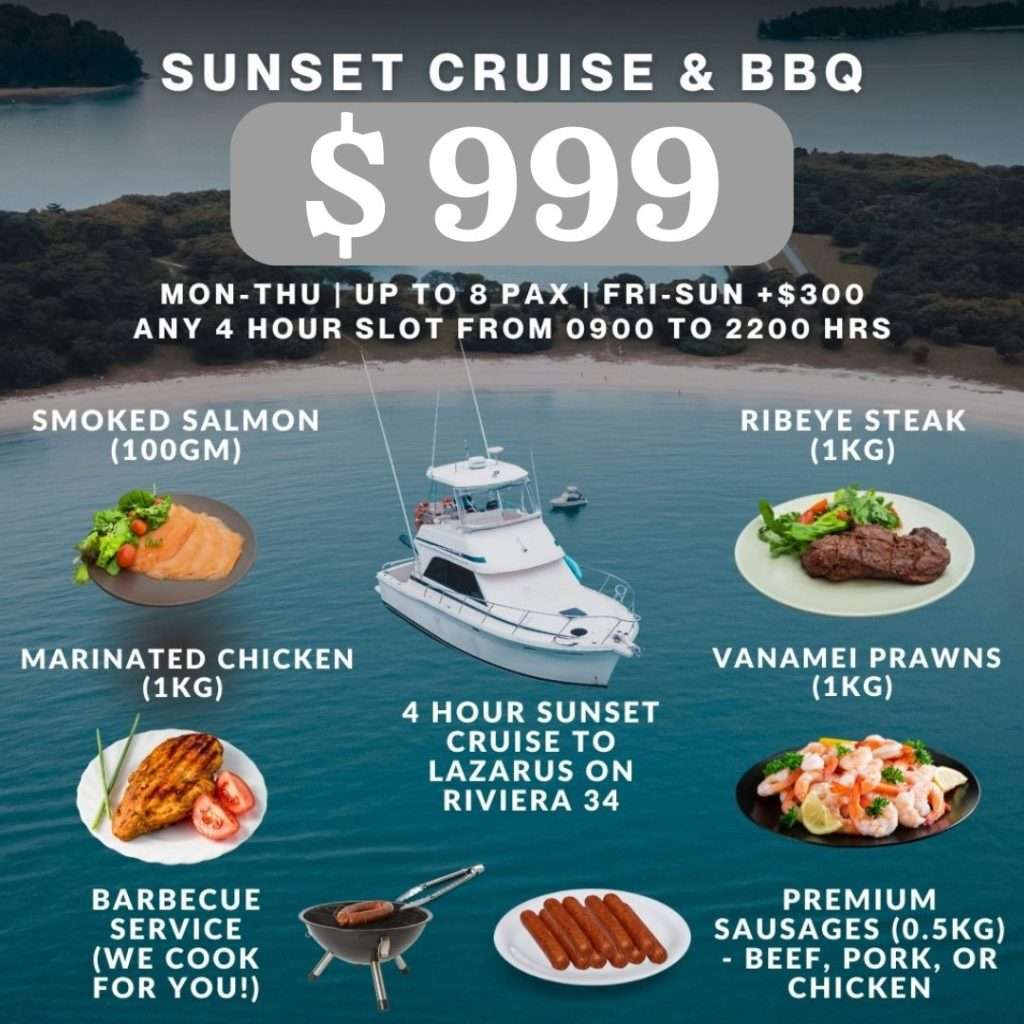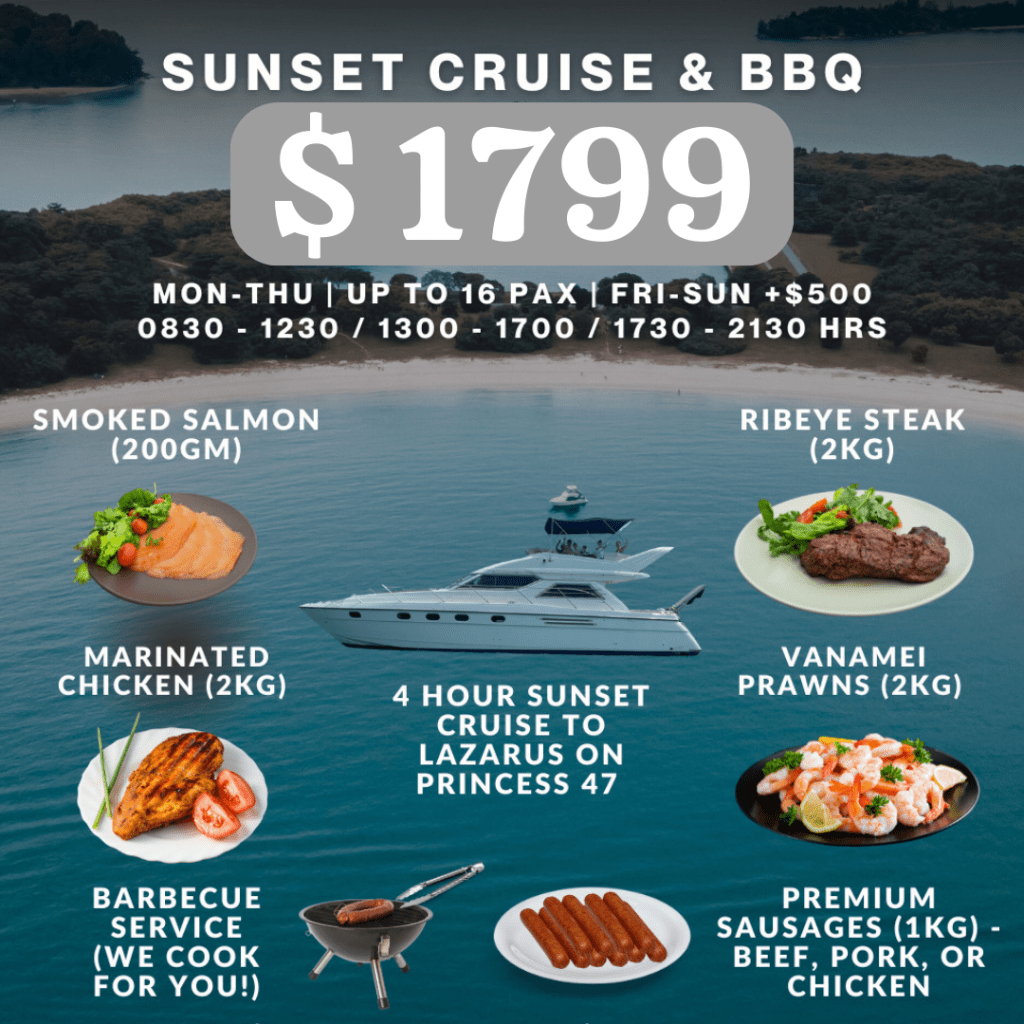 Embark on a Memorable Sunset Cruise and BBQ Program with Bella Entertainment
Escape the hustle and bustle of city life and immerse yourself in the tranquil beauty of the Singapore Strait with Bella Entertainment's captivating Sunset Cruise and BBQ Program. As the sun dips below the horizon, casting a warm glow over the cityscape, you'll enjoy an evening of delectable cuisine, refreshing beverages, and unforgettable companionship aboard our luxurious yacht.
A Sunset Symphony
Set sail from one of Singapore's vibrant marinas and embark on a journey of serenity as the sun begins its descent. Feel the gentle breeze caress your skin while the rhythmic sway of the yacht lulls you into a state of relaxation. As the sky transforms into a canvas of vibrant hues, capture the breathtaking panorama of Singapore's iconic landmarks.
A Culinary Delight
Indulge in a tantalizing BBQ feast prepared by our expert chefs. Savor the succulent flavors of grilled meats and seafood, accompanied by a variety of fresh salads, side dishes, and an assortment of dips. Our menu can be customized to cater to your dietary requirements, ensuring that everyone can savor the culinary delights on offer.
A Night of Camaraderie
Unwind and mingle with your loved ones as you soak in the enchanting atmosphere of the twilight hour. The gentle lapping of the waves against the yacht's hull provides a soothing backdrop for conversations and laughter. Raise a toast to special moments and create memories that will last a lifetime.
Bella Entertainment: Your Gateway to Unforgettable Experiences
At Bella Entertainment, we pride ourselves on providing exceptional yachting experiences that cater to every need and preference. Our team of experienced professionals is dedicated to ensuring that your sunset cruise and BBQ program is nothing short of extraordinary.
Additional Options:
Live music entertainment
Fireworks display
Photography and videography services
Embark on a journey of tranquility and create lasting memories with Bella Entertainment's Sunset Cruise and BBQ Program. Contact us today to book your unforgettable experience.